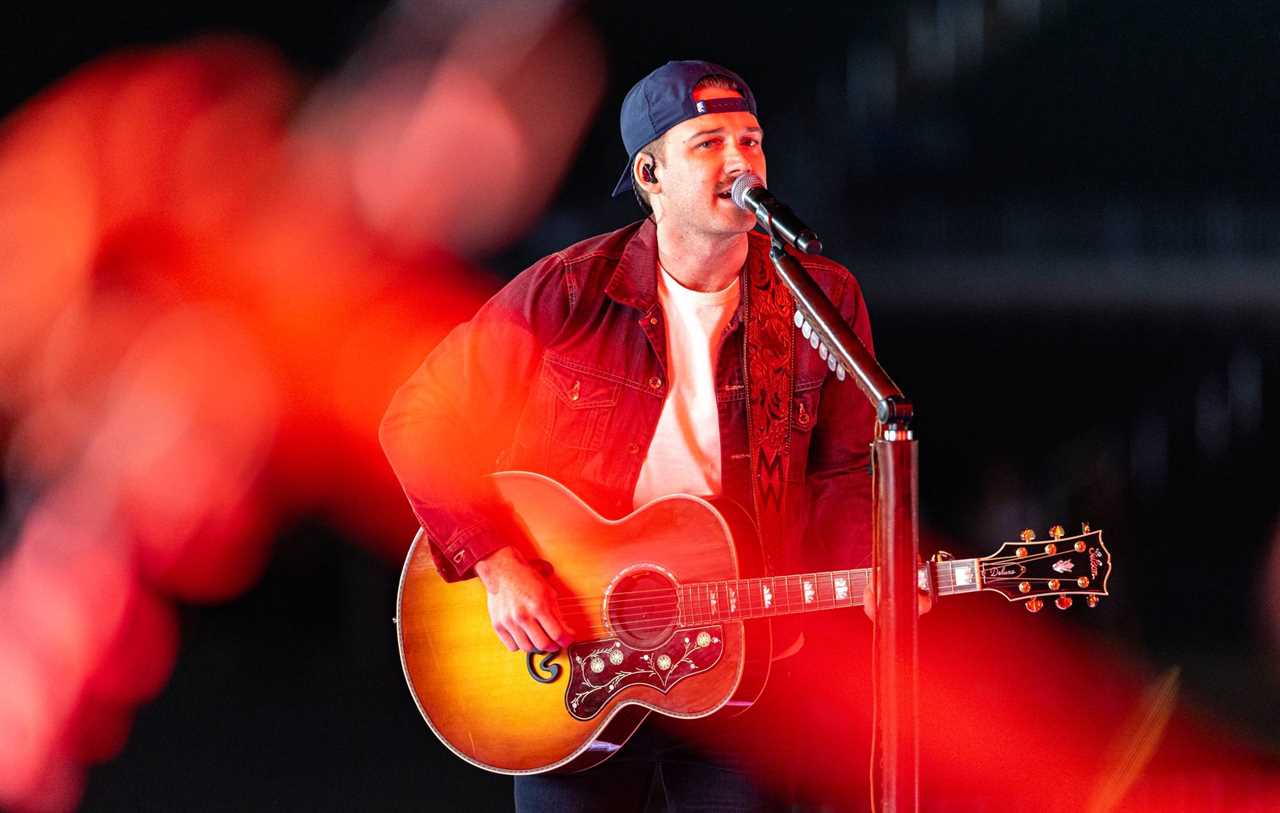 Morgan Wallen was among the top winners at this year's Billboard Music Awards despite his racism controversy.
The country star won a total of 11 categories including top male artist and album, single of the year, top country artist, top streaming songs artist and top country touring artist. During his acceptance speech, he said: "Last awards show I went to we came home empty-handed and this one I don't have enough hands for them all."
The country star was banned from 2021's ceremony – among other awards shows – after footage of him using a racial slur surfaced online. The video, which was reportedly filmed by a neighbour in Nashville, saw Wallen greeting friends and referring to one of them as the n-word.
Responding to TMZ, who first published the video, Wallen said he was "embarrassed and sorry".
"I used an unacceptable and inappropriate racial slur that I wish I could take back," he added. "There are no excuses to use this type of language, ever. I want to sincerely apologise for using the word. I promise to do better."
Though his public image was affected, the country singer topped the US charts for 16 weeks this year with the double album 'One Thing At A Time'. However, despite his LP's success, he was frozen out of the Grammy Award nominations this month.
Per BBC, the Billboard Awards are based purely on sales figures, meaning Wallen went into the ceremony with a good chance of dominating the main categories.
Last year's edition of the Billboard Music Awards received heavy criticism from viewers following their "tone deaf" booking of Wallen, who performed at the ceremony.
In the minutes before he took to the stage, civil rights activist Tamika Mallory was given an award and delivered a message about social justice and anti-racism. The BBMAs 2022 also opened with a message offering condolences to the victims of a mass shooting in Buffalo, New York, which saw 10 people killed in a racially motivated attack, and another shooting in Laguna Words, California in which one person was killed.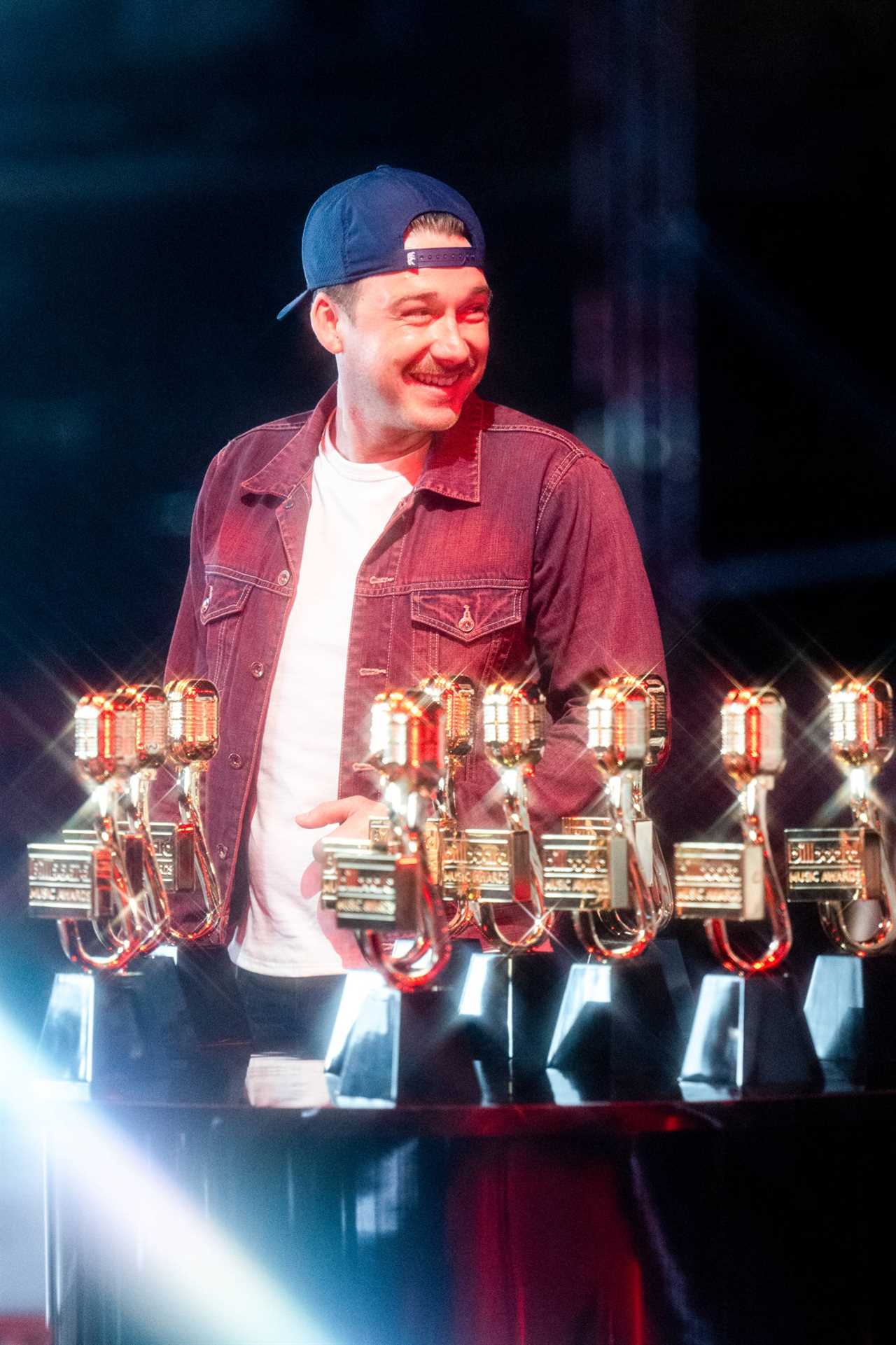 Wallen performed his tracks 'Don't Think Jesus' and 'Wasted Alone' at the ceremony. As his performance was aired, viewers criticised his appearance on social media. "Wait isn't Morgan Wallen the guy who said the n word so many times?" one Twitter user wrote. "And they have the nerve to have him performing while they had the message about anti oppression, anti racism and social justice before and during the show?"
Another added: "Fuck Morgan Wallen and this Jim Crow music. With what just happened in Buffalo, we coulda cut him from the lineup. Un-canceled my ass. That's the problem now, we always giving out second chances for MFs to play in our faces."
In other Morgan Wallen news, earlier this year, a fan posted an itemised list of her expenses which she wanted refunded after one of his shows was cancelled last minute.
Wallen had to cancel his gig in Mississippi on Sunday, April 23. Minutes before he was due on stage at the 60,000-capacity Vaught Hemingway Stadium, video boards inside the football stadium said that Wallen had lost his voice and was unable to perform. The message also promised all attendees' tickets would be refunded.
The post Morgan Wallen sweeps Billboard Music Awards 2023 after racism controversy appeared first on NME.
-----------------------------------
By: Anagricel Duran
Title: Morgan Wallen sweeps Billboard Music Awards 2023 after racism controversy
Sourced From: www.nme.com/news/music/morgan-wallen-sweeps-billboard-music-awards-2023-after-racism-controversy-3544365?utm_source=rss&utm_medium=rss&utm_campaign=morgan-wallen-sweeps-billboard-music-awards-2023-after-racism-controversy
Published Date: Mon, 20 Nov 2023 15:23:03 +0000

Read More