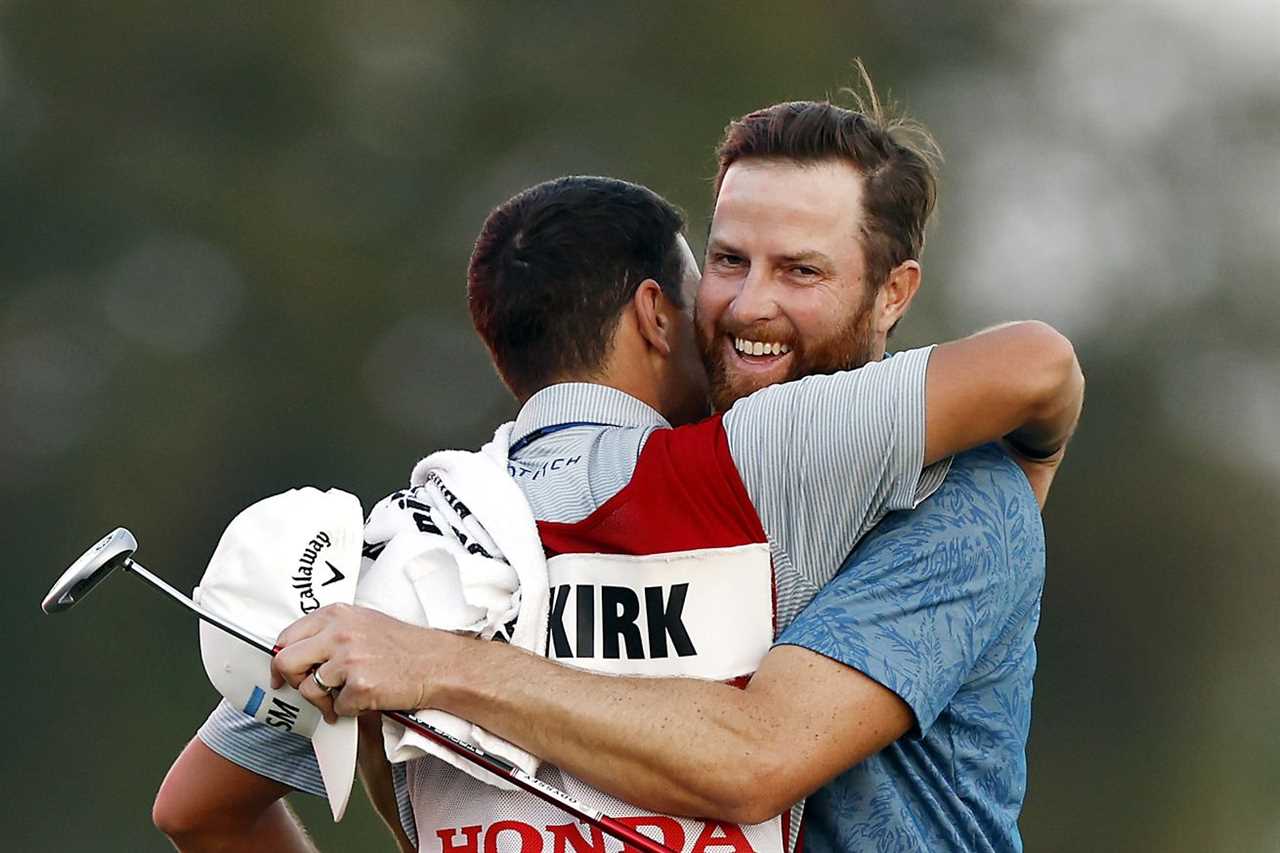 The PGA Tour selected five-time tour winner Chris Kirk as its 2023 Courage Award recipient at the RSM Classic.
On May 7, 2019, Chris Kirk revealed to the world that he needed time away from the game to address difficulties in his personal life.
At this juncture, Kirk had not won on the PGA Tour in four years, and his Official World Golf Ranking had plummeted to 183rd. Five years prior, Kirk was a top-20 player and a prime candidate to break through for his first major championship.
But unfortunate bouts with alcohol and depression led him down a dark path.
As such, Kirk posted this message to his social media on that fateful May day in 2019:
"I have dealt with alcohol abuse and depression for some time now," Kirk wrote.
"I thought I could control it, but after multiple relapses, I have come to realize that I can't fix this on my own. I will be taking an indefinite leave from the PGA Tour to deal with these issues. I don't know when I will be back, but for now, I need my full focus on being the man my family deserves. Thank you for your support."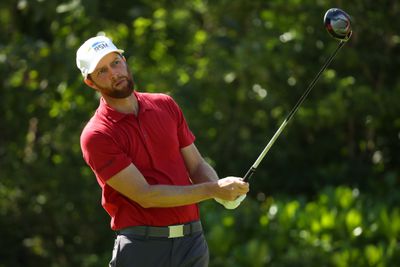 Kirk entered a rehabilitation program and returned to competitive golf at the World Wide Technology Championship six months later.
He has been sober since entering rehab.
Somewhat ironically, four years later, on the anniversary of his return to the PGA Tour, Commissioner Jay Monahan awarded Kirk with the 2023 Courage Award.
"[Kirk's] impact on the game of golf is not the singular focus of numbers on a scorecard," Monahan said Tuesday.
"Look around; you'll see a great number of his peers in the room, many of whom call Chris a friend and a mentor. Professional athletes have an incredible platform to help others, and Chris' honesty, candor, and courage in speaking publicly about dealing with a very personal situation has inspired so many people with everyday struggles."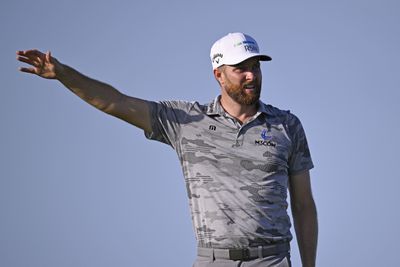 Kirk has had a tremendous season, overcoming adversity to finish 32nd in the FedEx Cup standings, which earns him an invitation to all Signature Events in 2024.
"I think one thing that really has defined me as a person for a long time is perseverance and determination," Kirk said Tuesday.
"I have probably an excess of that, so I'm just very thankful that I was able to put that to good use and set that to how I can, from here forward, go about being the best father and husband I can be. That's kind of been my main focus, and then eventually, after that, working on becoming a professional golfer again."
Indeed, Kirk turned his life—and his career—for the better, giving him and his family much-needed security. And he certainly became a professional golfer again—a really good one.
The moment of the year for Kirk came in February at the Honda Classic, where he triumphed over Eric Cole—the probable PGA Tour Rookie of the Year—in a thrilling playoff.
It was his first victory in almost eight years.
"I owe everything that I have in my entire life to my sobriety," Kirk said after his win at PGA National.
"I wouldn't be doing this for a living anymore. I probably wouldn't have the family that I have currently anymore. I came really close to losing everything that I cared about. For that to have happened and worked out for me, obviously, there were some decisions that I made, but mostly, the grace of God and a lot of other people that really helped me along the way. But yeah, it's something that's constantly on my mind, so it's pretty easy for me to see that winning the Honda Classic is kind of a bonus when literally every good thing I have in my life I owe to [my sobriety]."
To add to his amazing victory in South Florida, Kirk spends time with people like himself every year in Palm Beach Gardens, where PGA National is located. He holds that place close to his heart.
That truly embodies who he is as a person.
Kirk, now 38 years old, resides in Athens, Georgia, with his wife and three sons.
The former Georgia Bulldog has played in every RSM Classic since its inception in 2010, being only one of two players to do so.
Ryder Cup Captain Zach Johnson is the other.
Nevertheless, Tuesday's announcement is an incredible full-circle moment for Kirk, who accepted this award in his home state and a place he is pretty familiar with.
"I currently feel a little bit undeserving, but I'm very thankful for it," Kirk said at the ceremony.
"I'm just thankful for the people in this room and how much they mean to me. I hope that they see that and feel that as often as possible. But to have this group of people behind me is, I don't know, I just feel incredibly, incredibly blessed to have these people here who mean so much to me."
Jack Milko is a golf staff writer for SB Nation's Playing Through. You can follow him on Twitter @jack_milko for more golf coverage. Be sure to check out @_PlayingThrough too.
-----------------------
By: Jack Milko
Title: PGA Tour awards Chris Kirk with its Courage Award at RSM Classic for overcoming alcoholism
Sourced From: www.sbnation.com/golf/2023/11/14/23961196/pga-tour-award-chris-kirk-courage-award-rsm-classic
Published Date: Tue, 14 Nov 2023 22:51:28 +0000

Read More