Megan Thee Stallion and Justin Timberlake had fans confused after an exchange between the two musicians at the 2023 MTV Video Music Awards appeared to get heated — but a source tells Us it's not what it seemed.
In a video shared by Buzzing Pop on Tuesday, September 12, Megan, 28, can be seen getting her hair fixed backstage as Timberlake, 42, and the rest of 'NSync walk narrowly through a crowd behind the stage.
Timberlake then suddenly turns toward the "Sweetie Pie" singer and she quickly becomes animated. Megan seems to be yelling back at him as she points her finger and shakes her head back and forth while Timberlake keeps moving.
While the exchange caused a commotion among fans, a source close to the situation told Us Weekly that Timberlake was simply introducing himself to Megan. "Meg loves Justin. She was saying 'No, no, no, we've never met before,'" the insider explained. "It was their first time meeting and she was excited."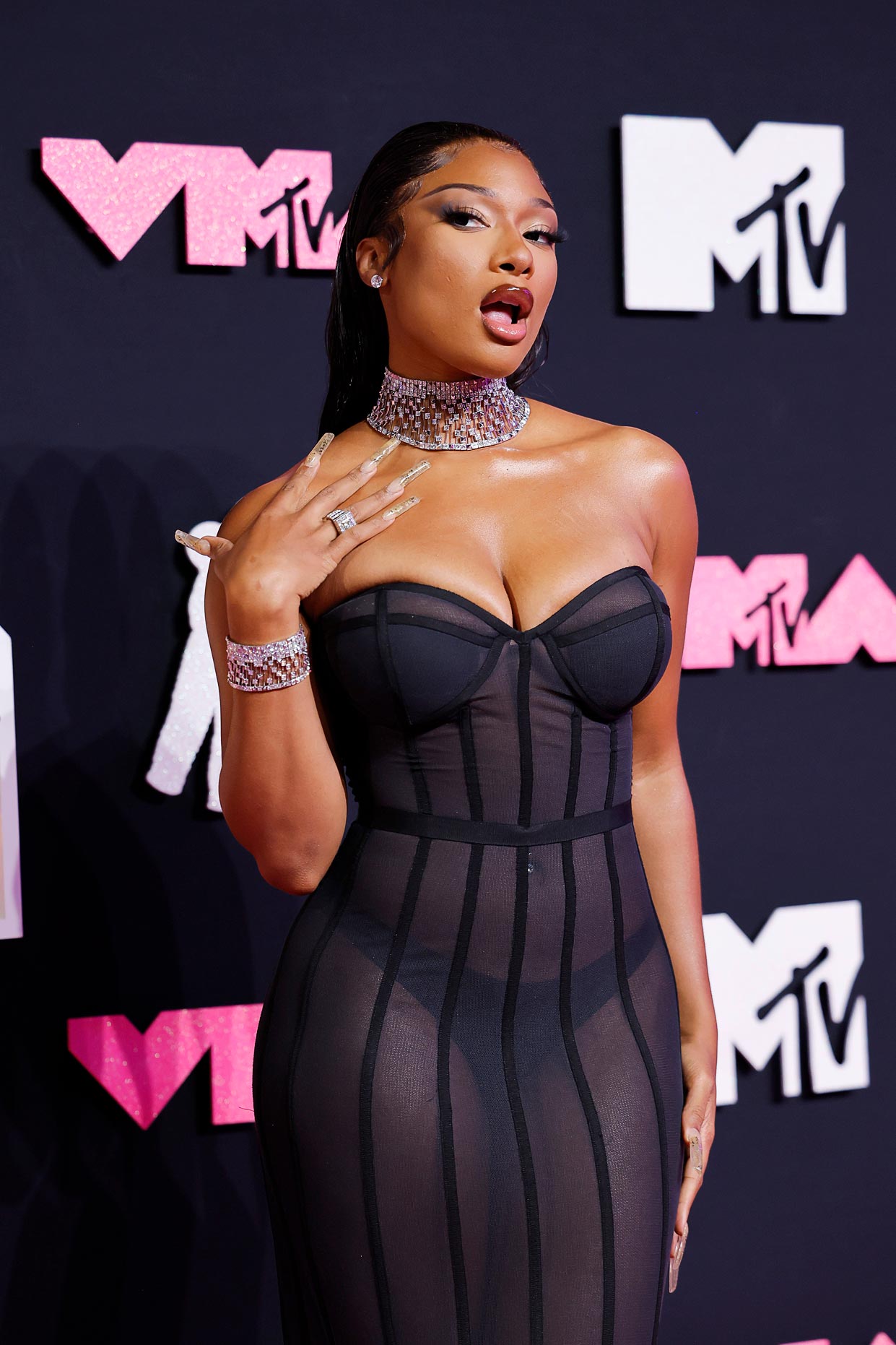 The altercation seemingly occurred just before or after Megan hit the stage to perform a sizzling rendition of "Bongos" with Cardi B. The sexy duet received a loud cheer from the crowd almost as booming as the moment when Timberlake reunited with his former 'NSync bandmates, JC Chasez, Lance Bass, Joey Fatone and Chris Kirkpatrick, on Tuesday night to present Taylor Swift with her first award of the night for Best Pop Video for "Anti-Hero."
"And the VMA goes to the unstoppable Taylor Swift," Timberlake announced. Swift, who was stunned by seeing the boy band back together, gave each member a hug as she accepted the Moonperson.
The "Bad Blood" singer even paused to give Bass, 44, some friendship bracelets, a nod to her ongoing Eras Tour trend among concertgoers. "I'm not doing well pivoting," Swift told the audience, admitted she was starstruck by the '90s icons. "Like, I had your dolls. Like, are you doing something? What's going to happen now? They're going to do something and I need to know what it is. You guys are pop personified and to receive this from your golden pop hands is — really, it's too much. Thank you for the friendship bracelets."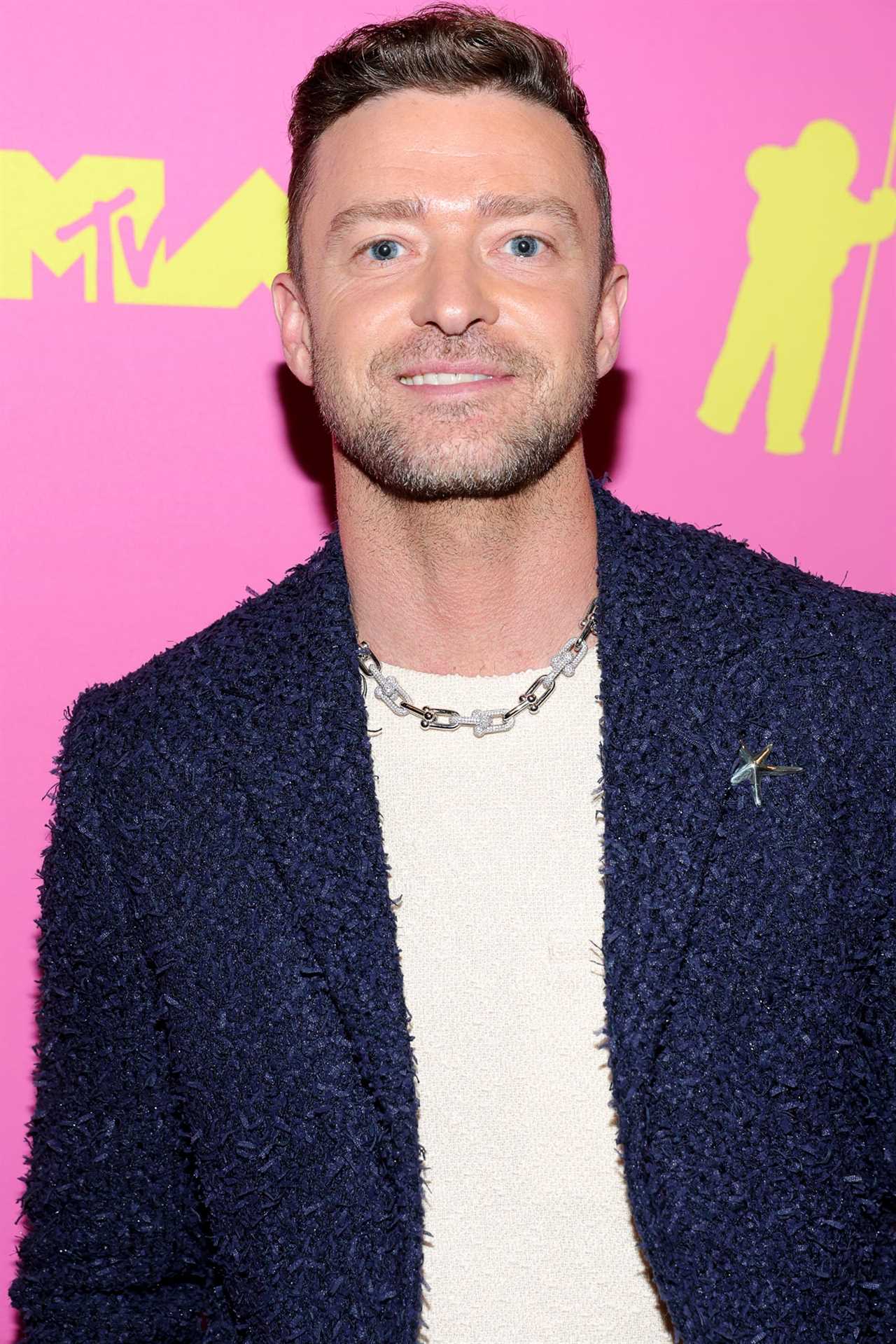 Timberlake's eventful night came 10 years after he last performed with 'NSync in August 2013 at the VMAs. At the time, the group reconnected to honor Timberlake as the Video Vanguard Award recipient by singing a medley of their hits.
More recently, 'NSync has been rumored to be releasing new music for the first time since 2002. The original members are also speculated to be teaming up for appearances in the upcoming Trolls Band Together animated movie. Timberlake has been part of the film franchise since its 2016 debut.
------------------------------------
By: Johnni Macke
Title: What Happened With Megan Thee Stallion, Justin Timberlake at the VMAs?
Sourced From: www.usmagazine.com/entertainment/news/what-happened-with-megan-thee-stallion-justin-timberlake-at-2023-vmas/
Published Date: Wed, 13 Sep 2023 02:08:52 +0000

Read More