Here are the five women who walked the red carpet in stunning custom Gucci pieces
The 80th Golden Globe Awards has officially ended and we are finally seeing the long list of designer looks worn by your favorite celebrities. It was quite the variety as their ensembles included light pastels, exquisite embellishments, and delicate fabrics.
RELATED: MEGA's Top 10 Looks From the Golden Globes
However, there was one theme that stood out the most with their cohesive line of creations, as if a certain aesthetic was being utilized through their design elements. From their tiered yet relaxed skirts and cascading pleats, Gucci created a whimsical parade of dresses with their muses at the red carpet.
Michelle Williams
Light and easy on the eyes, Michelle Williams wore a custom ivory piece adorned with pleated ruffles trimmed with beads that fell from her shoulder down to the high slit and train of the dress.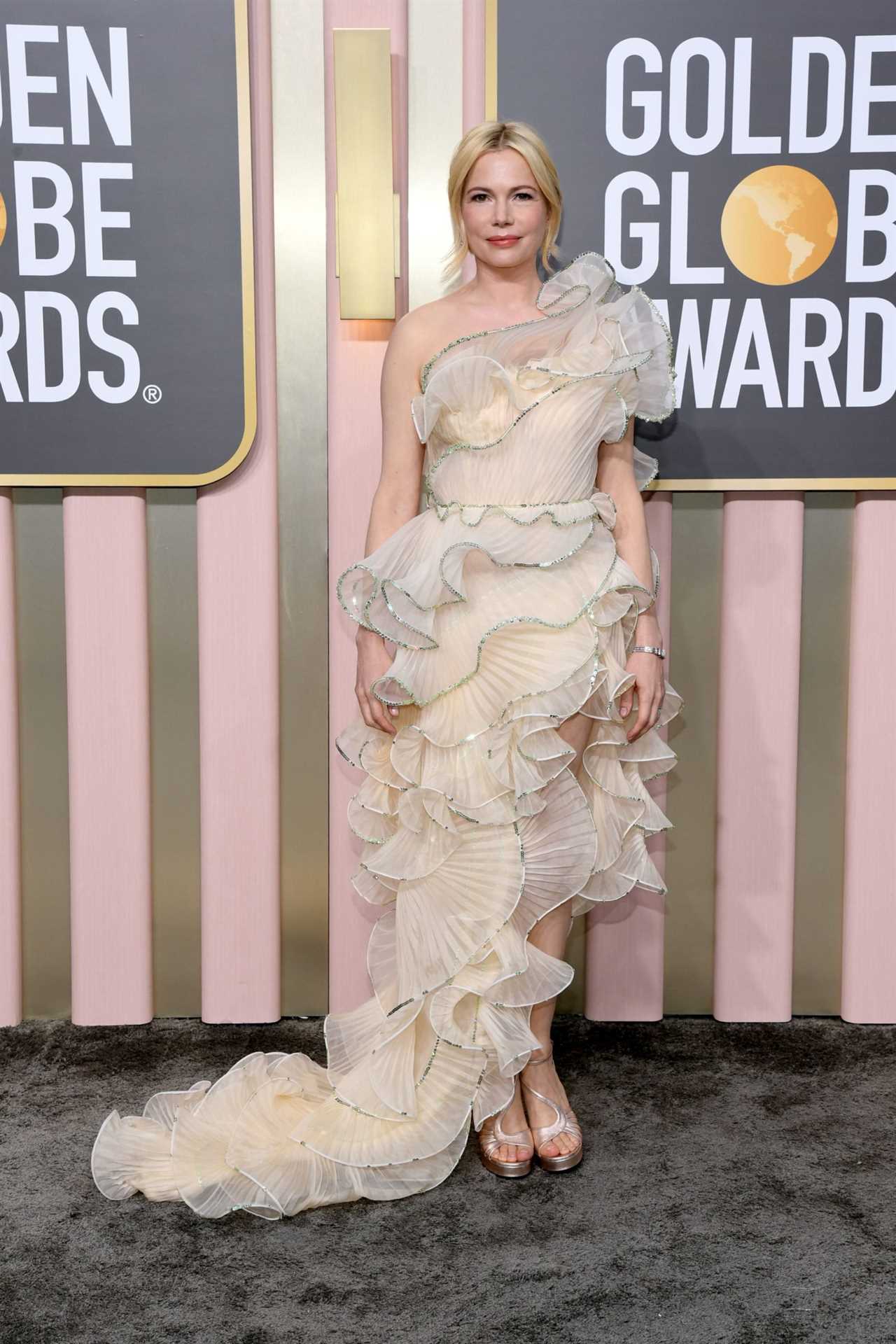 Daisy Edgar-Jones
It's sultry glamour for Daisy Edgar-Jones at this year's Golden Globes. Gucci opted for a laced-up black corset with a plunging waistline finished with mini tiered ruffles at the skirt for the Best Supporting Actress – Television Limited Series/Motion Picture nominee.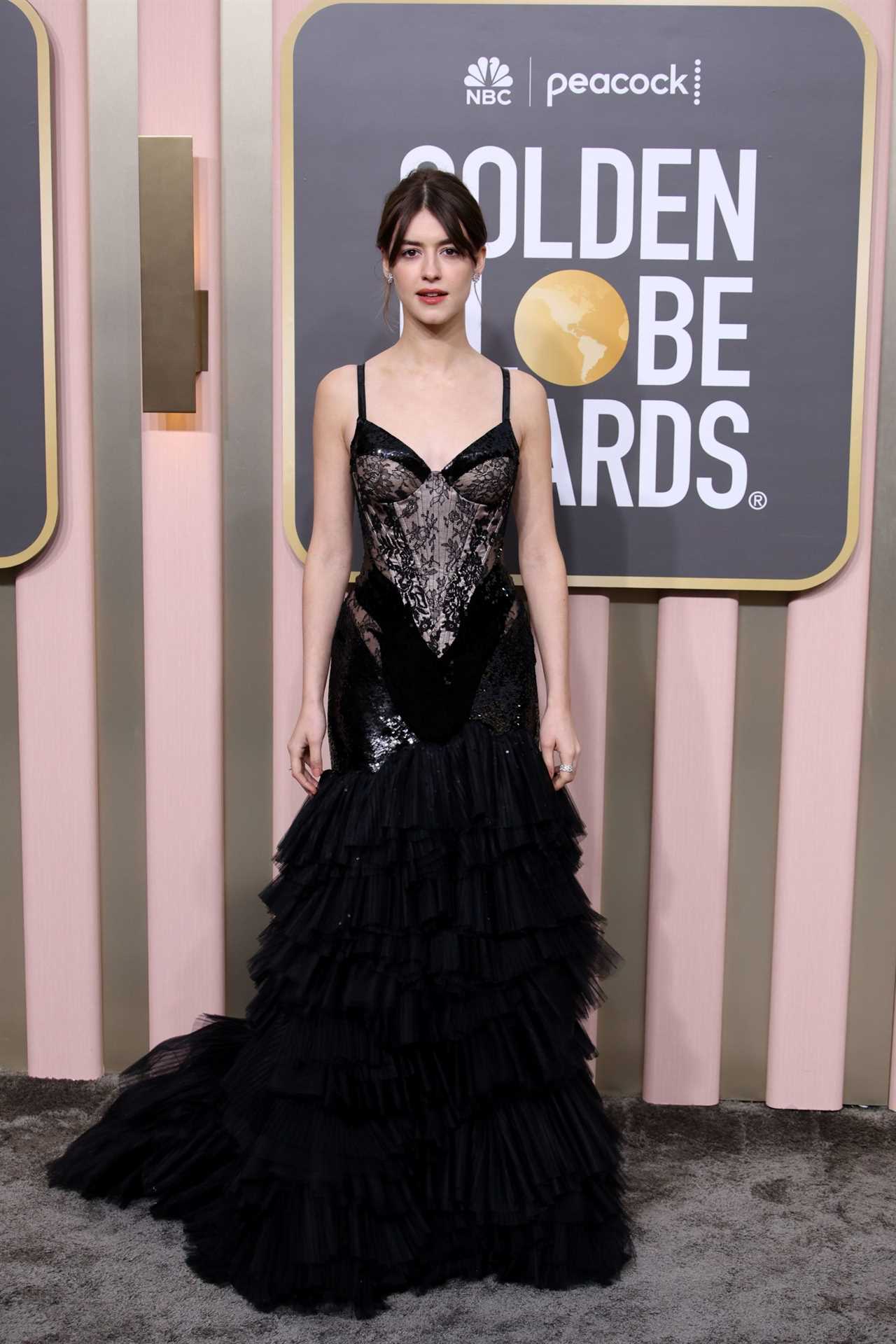 Salma Hayek Pinault
The crystal embroideries covered the very subtle light pink lace of the dress Salma Hayek wore—but a detail we're in love with? The intricate crystals by her sleeves that ended with gleaming trimmings.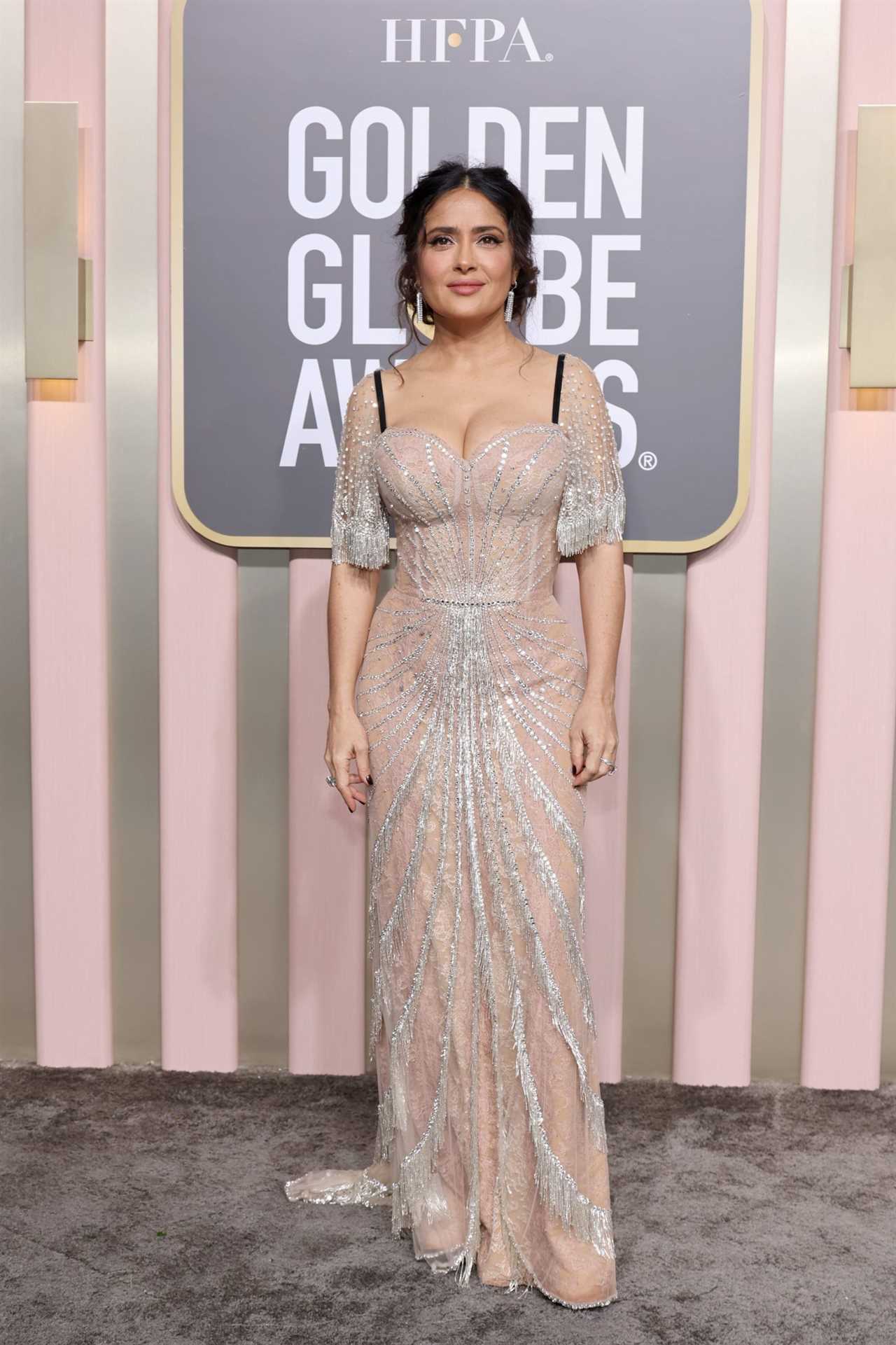 Julia Garner
Compared to Michele Williams, this powder-pink custom crystal embroidered gown sported similar pleated ruffles at the hem of her tiered skirts while the corset kept the look trendy and youthful.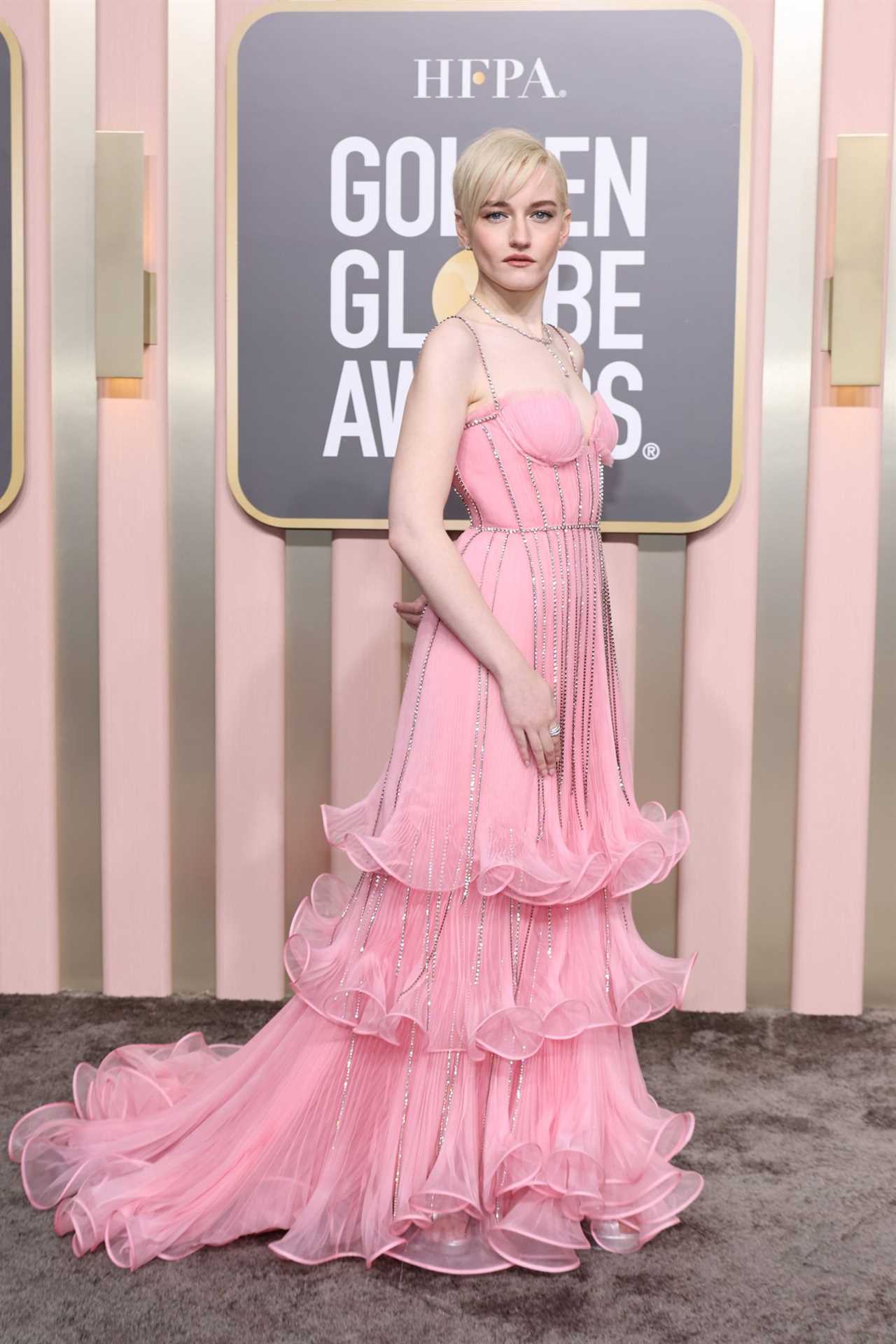 Jenna Ortega
Albeit not a custom piece, Jenna Ortega projected a charming bohemian-meets-Grecian vibe as she stepped out the red carpet wearing a Gucci gown that had pleated drapes going down her sleeves and tiered skirt. Meanwhile, her bodice hugged her figure perfectly with a sultry neckline and cutouts.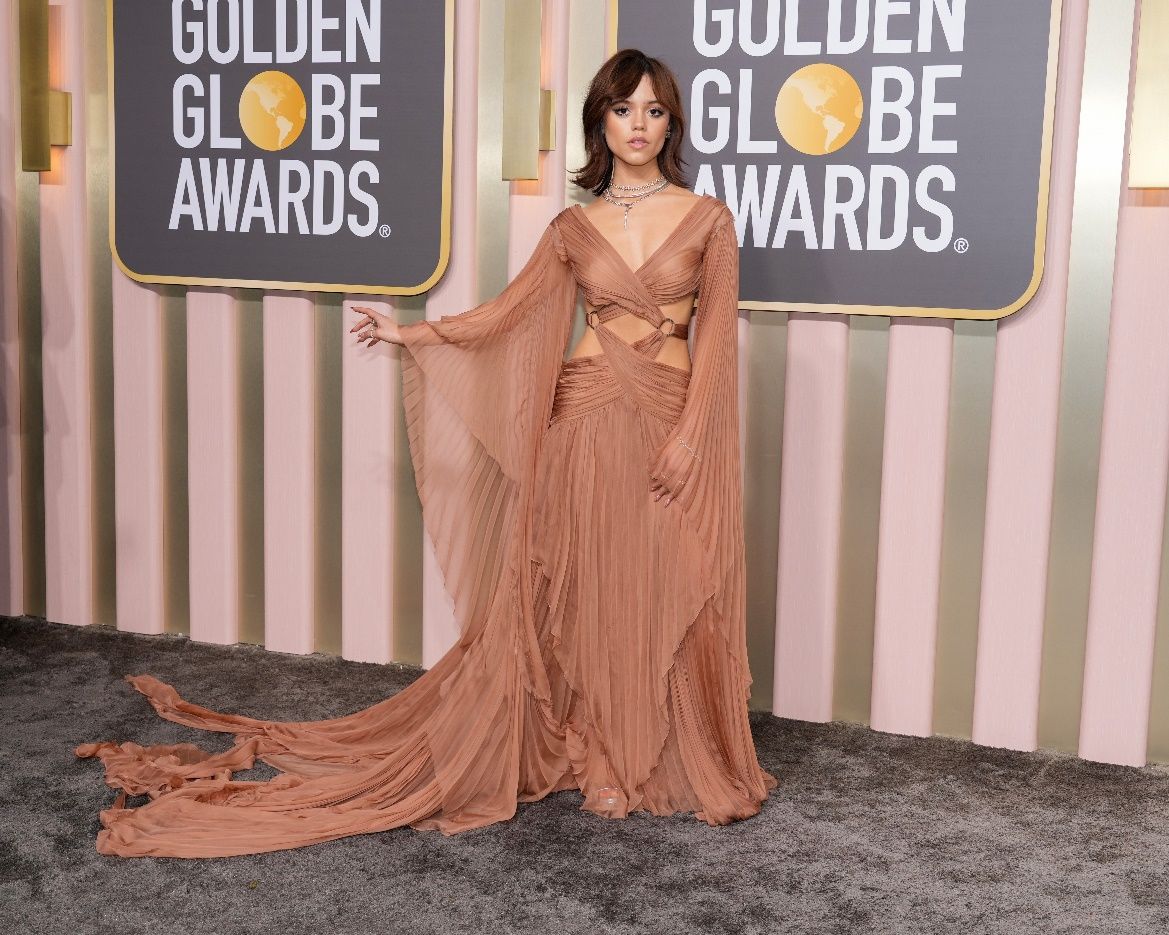 Photos from GUCCI by GETTY IMAGES
The post 5 Actresses Walked the Golden Globes Carpet in Gucci Ensembles appeared first on MEGA.
-----------------------------------
By: Caryll Cabuhat
Title: 5 Actresses Walked the Golden Globes Carpet in Gucci Ensembles
Sourced From: mega.onemega.com/5-actresses-walked-the-golden-globes-carpet-in-gucci-ensembles/?utm_source=rss&utm_medium=rss&utm_campaign=5-actresses-walked-the-golden-globes-carpet-in-gucci-ensembles
Published Date: Wed, 11 Jan 2023 12:12:00 +0000

Read More